Saildrive Propellers for sailboats by Flexofold
Whether you need a 2-blade saildrive propeller for cruising or regatta sailing, a powerfull 3-blade propeller, or the pioneering Composite propeller – Flexofold has the correct propeller for you!
When viewing the propeller blade profile, you can see the large blade area which is necessary for its powerful performance. The twist and hydrodynamic shape of the blades maximizes the efficiency all along the length of the blade, instead of at just one point (which is the case in flat blades often seen on feathering props). Furthermore, the twin-helical gears ensure the blades will open consistently and fold back under sail into a very low drag configuration designed to maximize efficiency.
The extreme low drag from a Flexofold propeller will not only make your boat sail faster, but will also allow you to experience the power of strong propulsion.
Looking for your new unique propeller for shaft instead?
Find our shaft propellers here.
100 % fit on all common saildrives
The Flexofold propellers fit perfectly on all common saildrives and are widely used by most of the recognised boatyards worldwide – including Beneteau, Jeanneau, Lagoon, Elan, Hanse Yacht, Dehler, Saffier Yachts, Hallberg-Rassy and many more!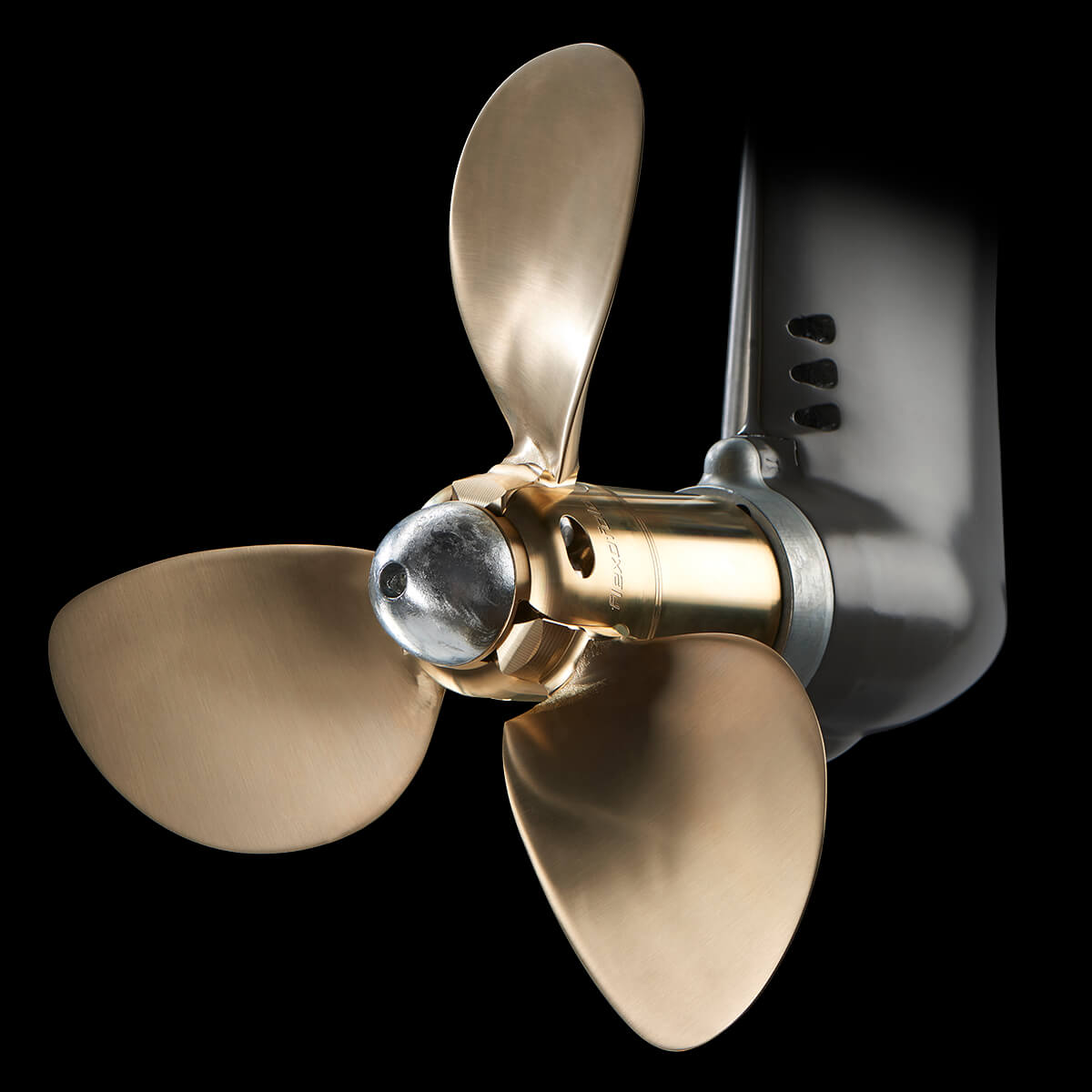 Our experience - your guarantee
We pride ourselves in direct contact and dialogue with our customers, boatyards, and dedicated sailors from all around the world. This is why we can ensure that you get the right guidance and the best possible propeller for your sailboat!