The Best prop Test...
...is the one carried out by the sailor himself! Only you can feel the difference and the joy of sailing with a low drag propeller that has strong maneuverability, and the liberation of putting your mind at ease knowing that your folded propeller won´t catch fishing nets and old lines.

If you haven´t had the chance to try yourself, ask sailing friends who already have a Flexofold propeller. Or read some testimonials from our satisfied customers on the Customer References page.

We have also collected a few articles from independent magazines which have tested Flexofold against other propeller brands and types. Just follow the links to read their prop test results.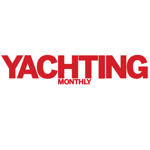 "On test, it gave the equal highest forward thrust of all props, and highest top speed. It also had one of the lowest side-thrusts. Going astern, its performance was the best of all the folding propellers. At a cruising speed of 6 knots, the engine was turning at 2,300rpm, compared to the 2,500rpm of our standard fixed prop and most of the other props on test."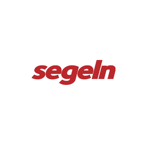 "In the new assessment, Flexofold gets a Seglen-Tip for the best bollard pull in both forward and reverse, however, the AutoProp lose this recommendation, since its values are only average."