Shaft Propellers for Sailboats by Flexofold
Whether you need a 2-blade saildrive propeller for cruising or regatta sailing, a powerfull 3-blade propeller or a 4-blade to ensure hasslefree handling of your large yacht – Flexofold has the right propeller for you!
Looking at the profile or at the cross-section of our shaft propellers at Flexofold, you will see a powerful shape that converts more horsepower into thrust than any other propeller. Twin-helical gears between the blades ensure synchronized opening and folding of the blades, while the well designed and slim propeller hub provides a very low drag configuration.
Were you looking for saildrive propellers?
Find our saildrive propellers here.
100 % fit on all common shafts
The Flexofold propellers are designed to fit perfectly on all common shafts following the ISO; SAE and IMP standards, and are widely used by most of the recognized boatyards worldwide – including: Beneteau, Jeanneau, Elan, Hanse Yacht, Dehler, X-Yachts, Hallberg-Rassy and many more.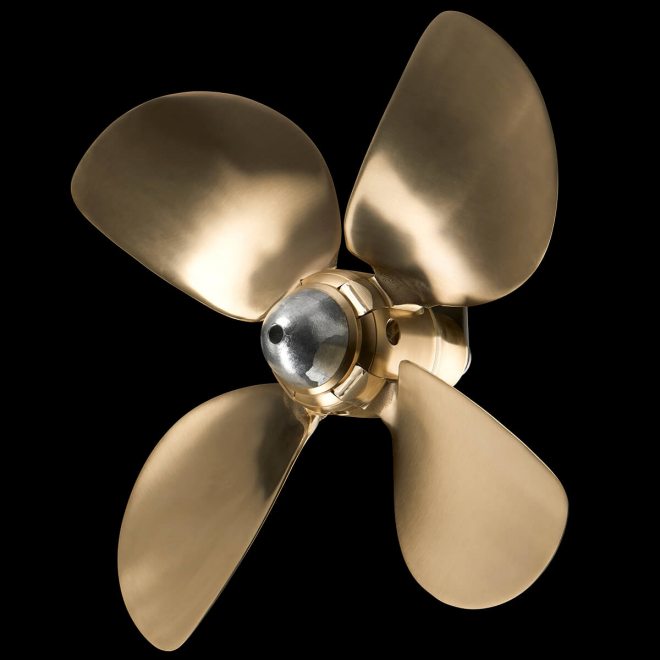 Our experience - your guarantee
We pride ourselves in direct contact and dialogue with our customers, boatyards, and dedicated sailors from all around the world. This is why we can ensure that you get the right guidance and the best possible propeller for your sailboat!