2 Blade Saildrive Composite Folding Propeller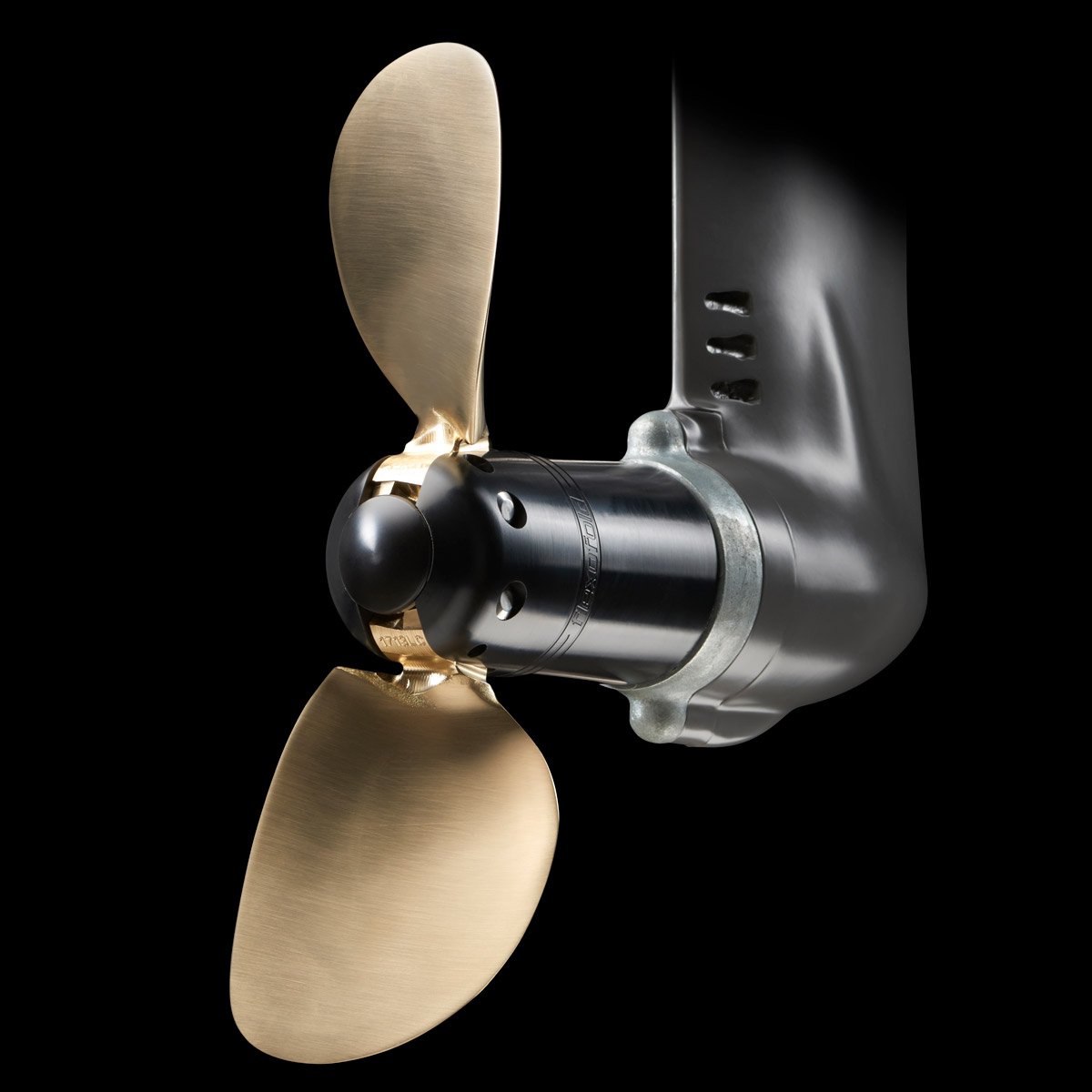 Composite boat propellers - the new generation of folding propellers
Taking advantage of modern composite materials, the Flexofold Composite boat propeller hub is not only immune to electrolysis, but it also features a protective torsional hub, low weight, and high strength – all combined in an attractive design.
The Flexofold Composite propeller still provides the recognized low drag, higher speed, and good performance under sail, as well as high thrust and strong maneuverability under power.
The Flexofold Composite boat propeller has been tested for many seasons by appointed test sailors and has already been chosen as the original propeller by multiple boatyards, including Elan Yachts and Saffier Yachts.
The Propeller has been awarded with a Pittman Innovation Award by SAIL Magazine in 2017 and was also nominated and awarded a "Special Mentioning" at the prestigious DAME Award 2016 (Design Award Marine Equipment, METS trade show in Amsterdam, Holland).
Danish quality
All Flexofold propellers are designed and manufactured in Denmark in our single-purpose factory, quipped with modern CNC equipment and robot technology.
In 2017 Flexofold was acquired by Yanmar Marine International. However, Flexofold is still operating from the factory in Denmark, maintaining own distinct brand identity and remaining a Danish registered company.
The propellers are sold directly to boat builders as well as private boat owners worldwide.
Due to our flexible production setup, we can manufacture and ship worldwide within a few days.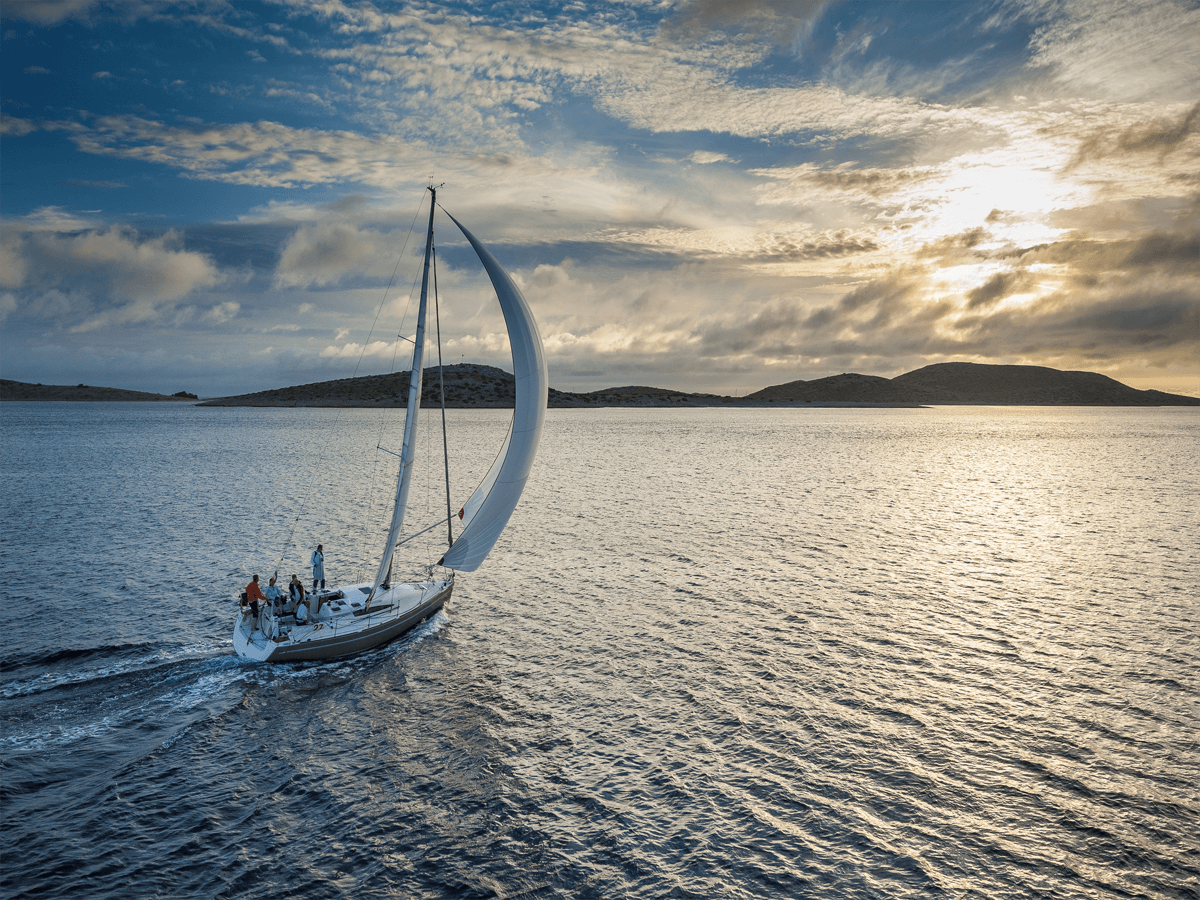 Hub immune to electrolysis
A common issue for sailboat owners is electrolysis – caused by electrical errors in the sailboat or shore power.
Today's use of electrical equipment on sailboats increases the risk of wrong installations. Even if all installations are okay, docking in a marina with defective shore power can cause severe damage, as stray currents easily damage the propeller – which is normally the part with the best electrical connection into the water.
Our determination in solving this matter has resulted in the development of a new generation of folding propellers – the 2-blade Flexofold Composite!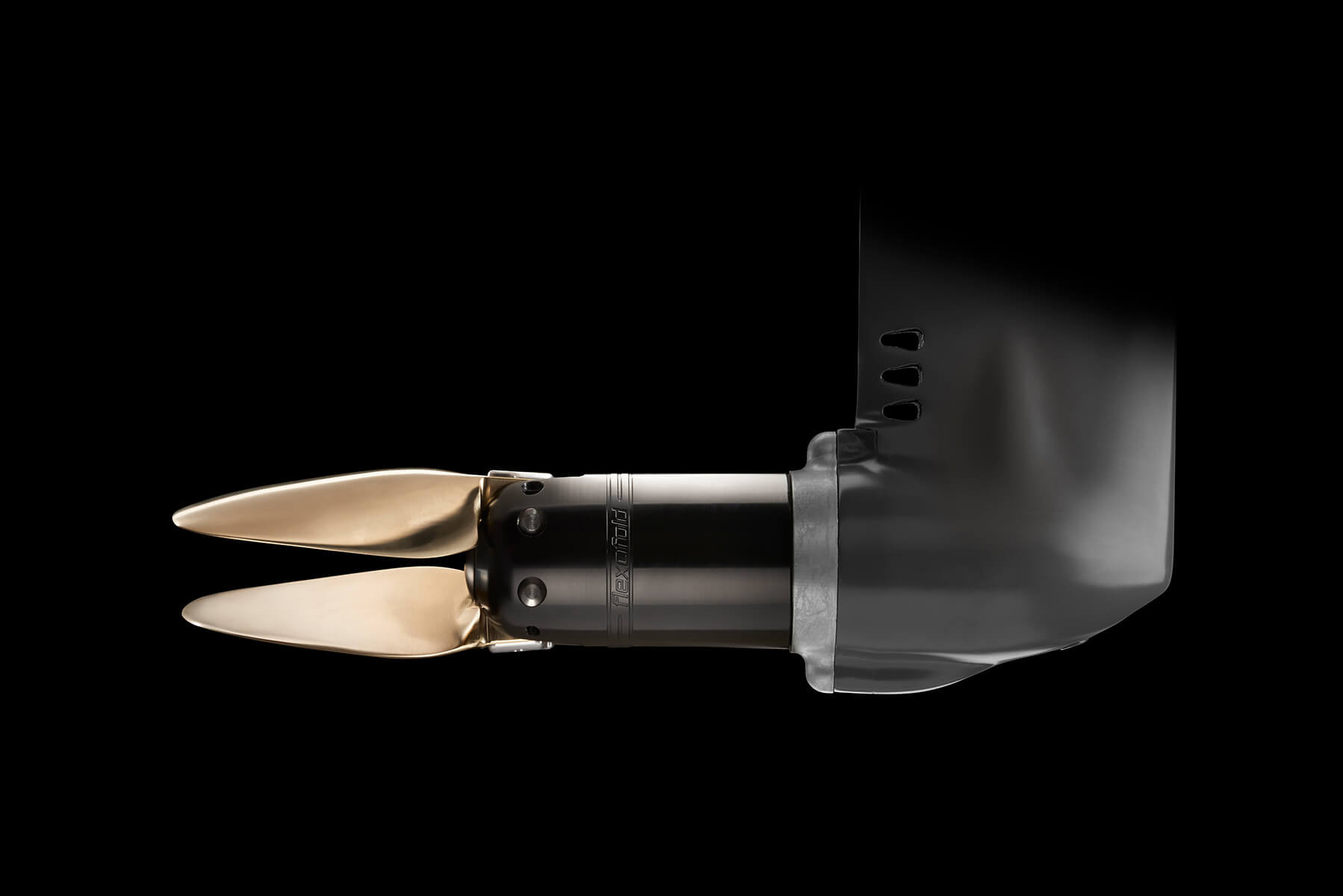 Special features
Composite material immune to electrolysis
Light weight (2,8 kgs less than a standard folding propeller)
Helical gearing between the blades ensures a synchronized folding mechanism
Patented mounting system absorbs impact from the centrifugal force and allows adjustment of play in gears
Protective cover over the gearing

Easy replaceable built-in anodes in each blade

Dual shock absorbers for quiet opening of the propeller
Special innerhub to protect the saildrive and gearbox from the propeller impact
Mounting screws are pre-applied with Loctite for mounting above as well as under water
Water lubricated - no need for maintenance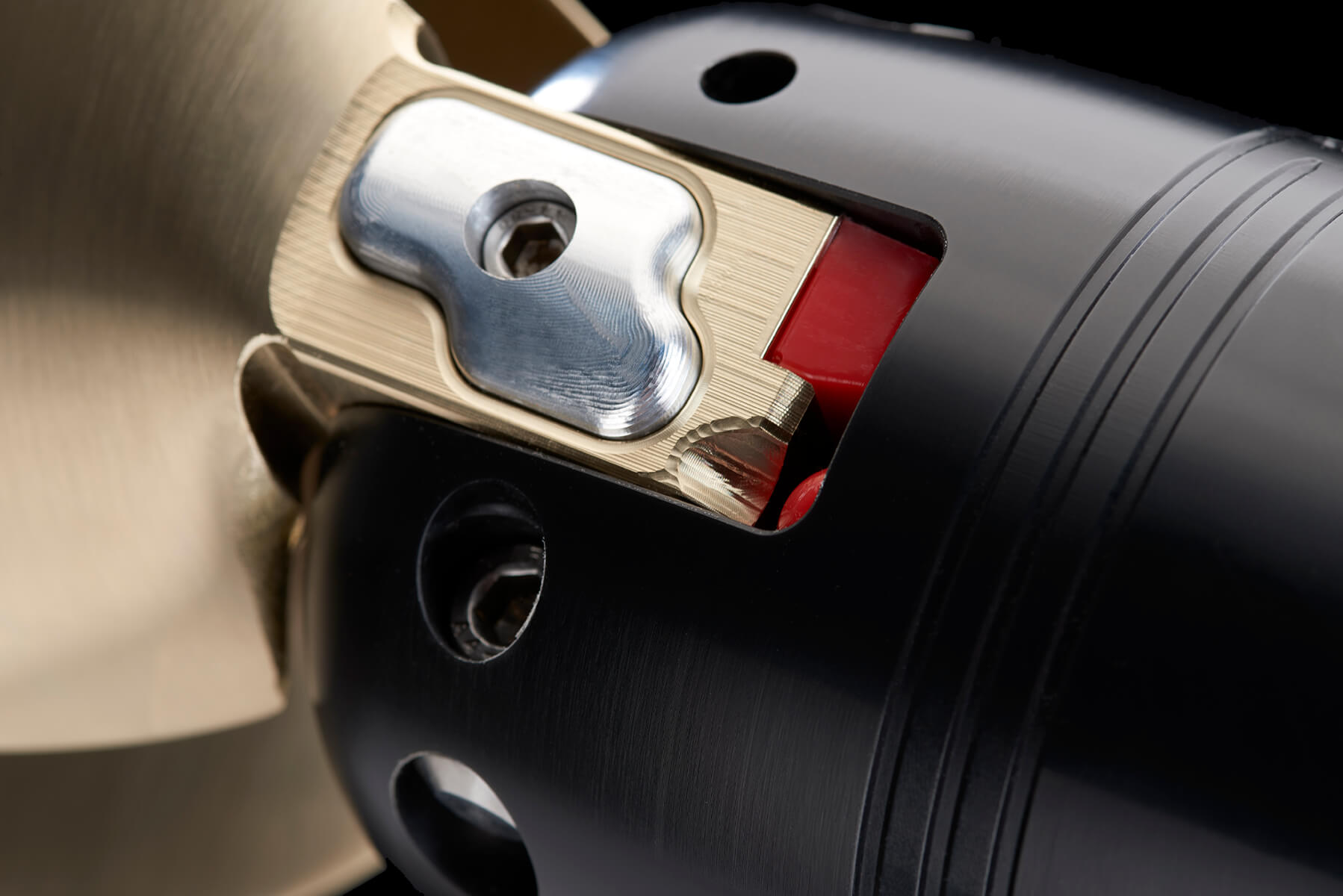 Propeller sizes
The 2-blade Composite propeller for saildrive is available in diameters of 15" to 18" - all in a wide range of pitches.
Available for both LEFT and RIGHT turning saildrives (saildrives are generally LEFT turning, however catamarans might use a counter rotating propeller on one side).
Compatible with...
Flexofold propellers fit perfectly on all common saildrives from Yanmar, Volvo Penta, Lombardini, Technodrive, ZF and Torqeedo Deep Blue.
They can also be fitted on Selva saildrives with the use of an adapter.