3 or 4-Blade SD15 Saildrive Folding Propeller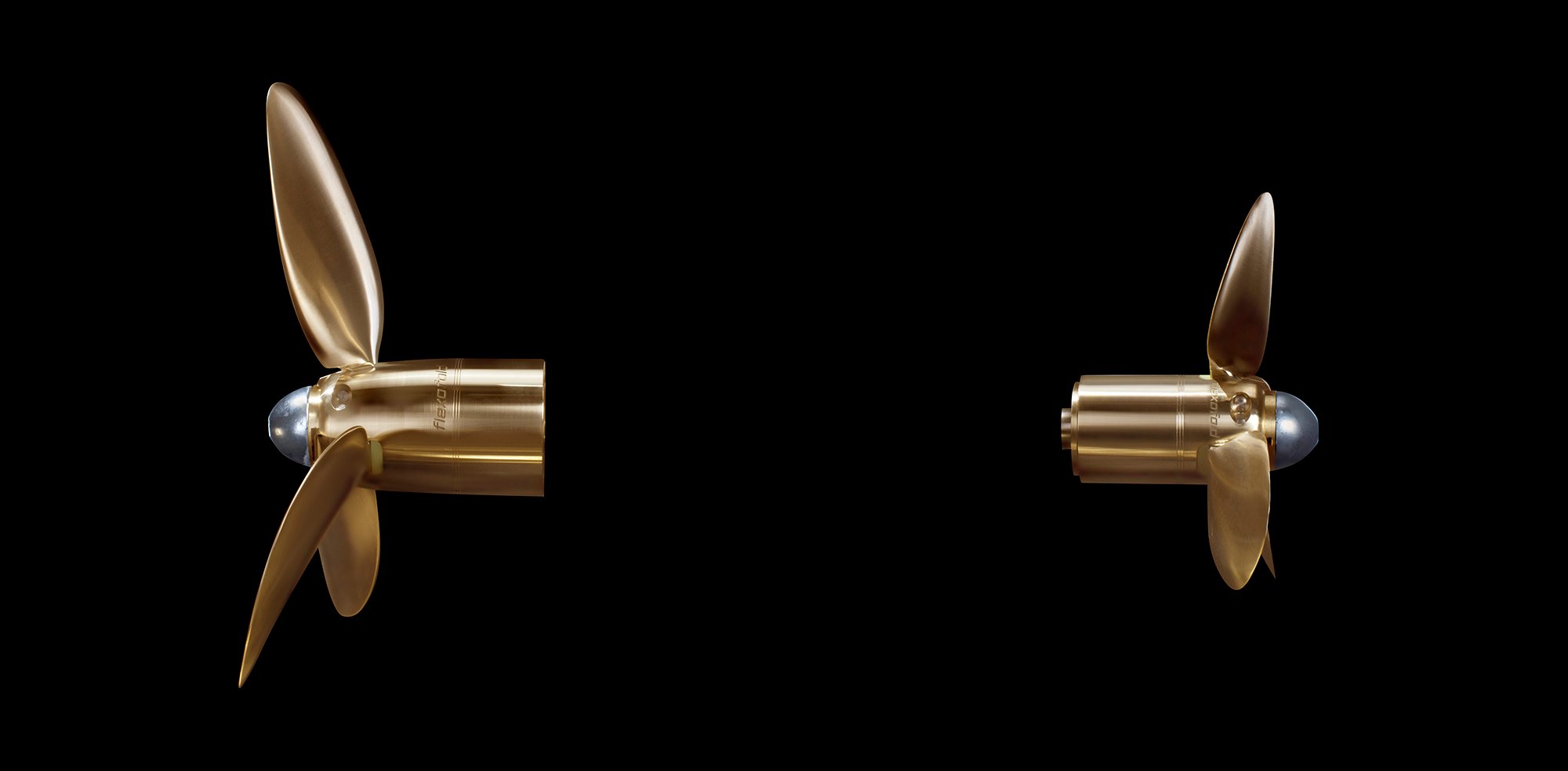 Dimensioned to withstand the pressure of larger saildrives and motors
In 18/19 Flexofold developed the folding propeller for SD15 from ZF. In close collaboration with Yanmar we ran the first test rounds with a Kufner 54 which has a Yanmar 4JH110 with 110 HP.

In 2023 Flexofold decides to develop a new hub for SD15 saildrive after Yanmar came up with 4LV150 on saildrive. We've taken the aesthetics design to a whole new level, making the lines of the hub flush so perfectly with the saildrive.
Not only is it dimensioned to withstand the pressure of the larger engines and more horsepower, but you will still be enjoying the number of benefits our folding propellers provide, such as low drag, higher speed and better safety, to name a few.

The folding propeller for a SD15 saildrive is developed in our well-known Flexofold design and with the technical advantages that we are known for.

We've developed a product that meets the special technical demands to the inner hub of the propeller due to many more horsepower in the engines of the large boats.
So if you decide to upgrade your boat to a bigger one, there's always a Flexofold folding propeller to meet your needs on your great adventures at sea.
Danish quality
All Flexofold propellers are designed and manufactured in Denmark in our single-purpose factory, equipped with modern CNC equipment and robot technology.
In 2017 Flexofold was acquired by Yanmar Marine International. However, Flexofold is still operating from the factory in Denmark, maintaining own distinct brand identity and remaining a Danish registered company.
The propellers are sold directly to boat builders as well as private boat owners worldwide. Due to our flexible production setup, we can manufacture and ship worldwide within a few days.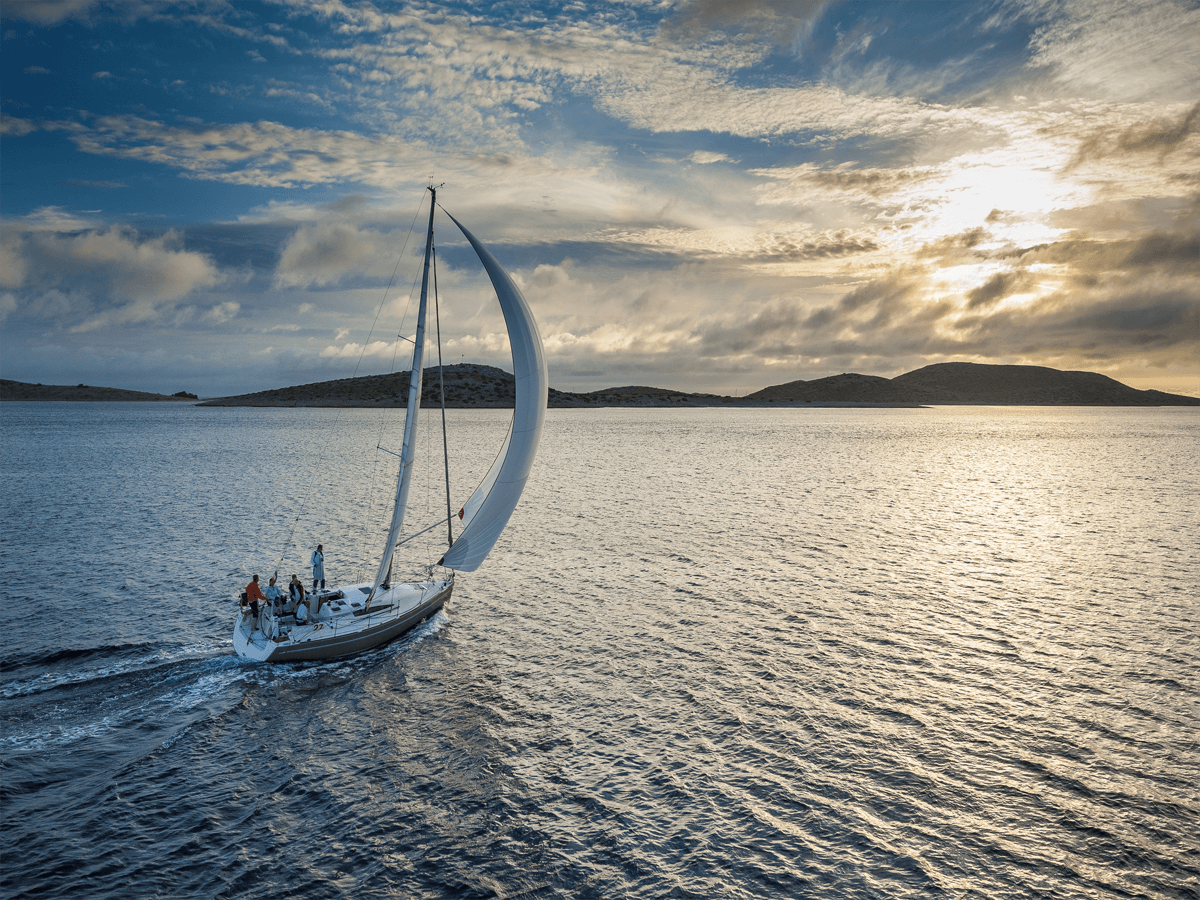 The new SD15 Hub
Helical gearing between the blades ensures a synchronized folding mechanism

Protective cover over the gearing
Easily replaceable anode
Large shock absorbers for quiet opening of the propeller
Special inner hub to protect the saildrive and gearbox from the propeller impact
Mounting screws are pre-applied with Loctite® for mounting above as well as under water
Water lubricated - no need for maintenance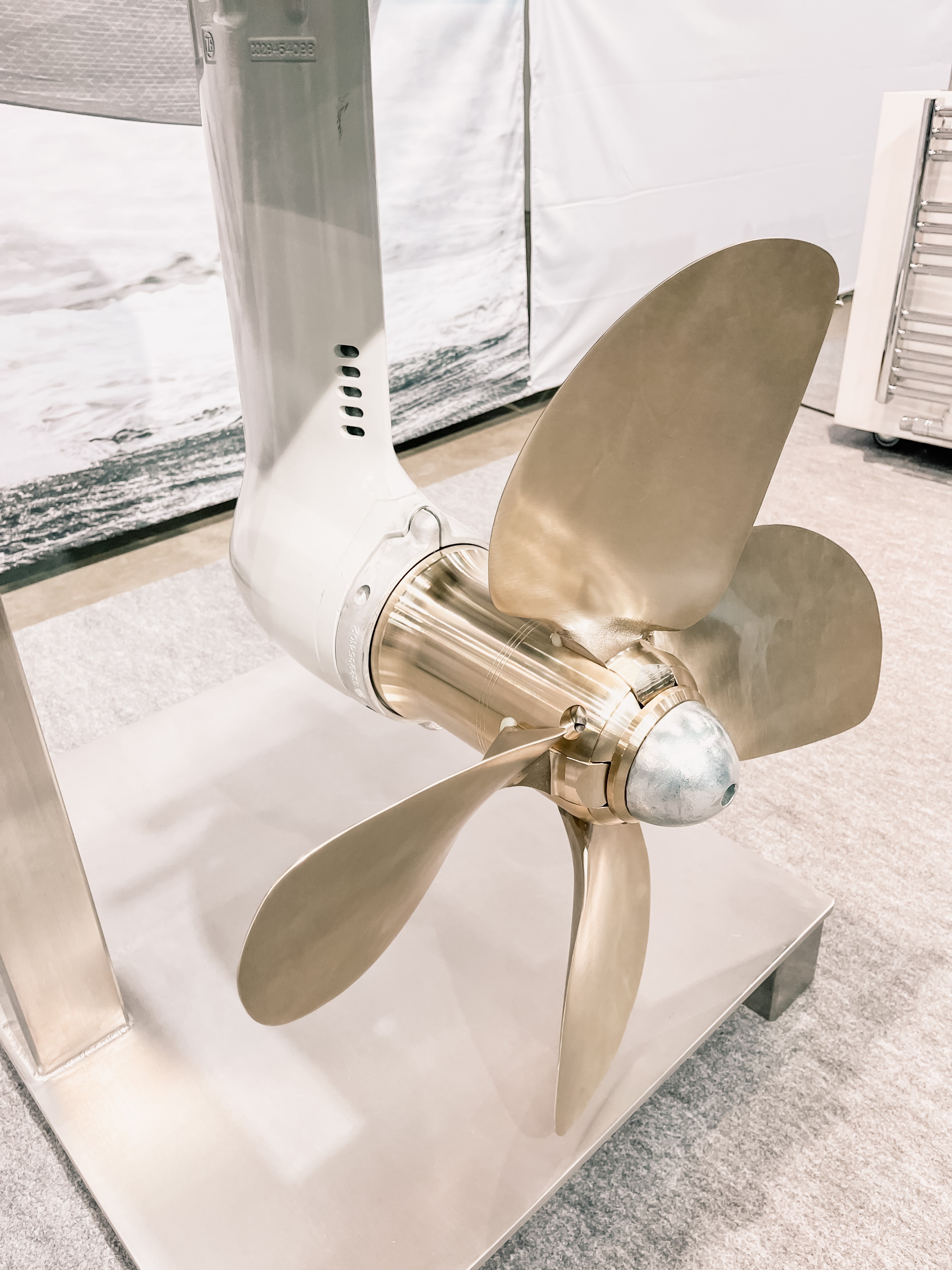 The original SD15 hub
The main difference between our old and new hub is the design.
When manufacturing the new hub, a greater deal of raw material is needed to create the larger diameter at the base of the hub.
To make room for the blades a lot of raw material is removed and recycled, which makes this hub more expensive than our old design.
The features of the old and new hub are the same, which means you can still enjoy the many benefits of a Flexofold folding propeller.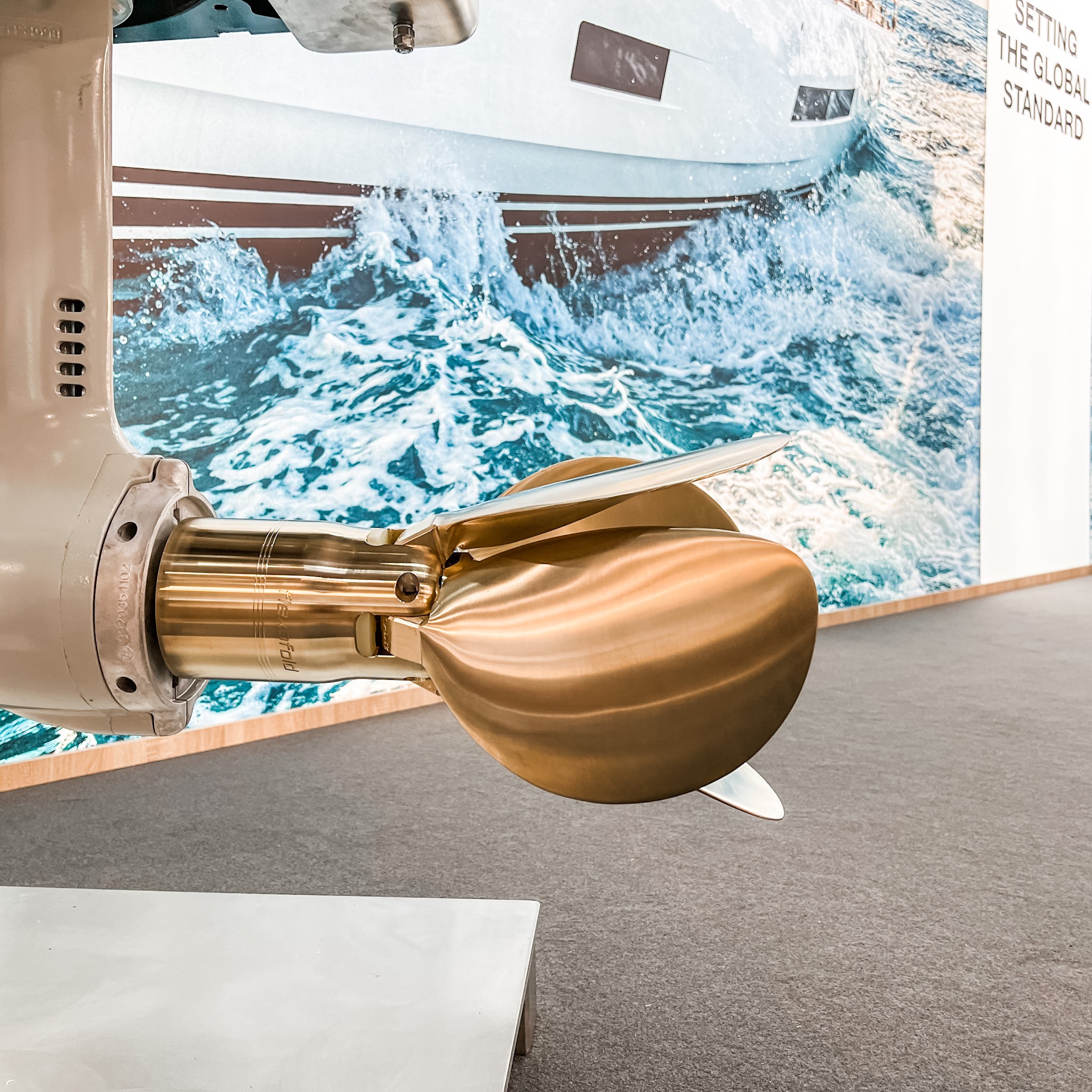 Propeller sizes
The range of Flexofold folding propellers for SD15 saildrive consist of 8 main hubs, that can be combined with a wide range of blade diameters, each with a variety of pitches. This enables Flexofold to supply propellers for any engine/gearbox combination within the range for SD15 saildrives.
SD3z25 = hub for 3-blade propeller up to 23" diameter
SD3z25-120 = hub for 3-blade propeller above 23" diameter
SD4z25 = hub for 4-blade propeller up to 23" diameter
SD4z25-130 = hub for 4-blade propeller 25" up to 27" diameter
The new SD15 hub:
SD3z25-148 = hub for 3-blade propeller up to 23" diameter
SD3z25-120-148 = hub for 3-blade propeller 25" up to 26" diameter
SD4z25-148 = hub for 4-blade propeller up to 23" diameter
SD4z25-130-148 = hub for 4-blade propeller 25" up to 27" diameter
Compatible with...
We have delivered propellers to the Lagoon 55 (2x Nanni N4.115) Oyster 495 (2x Yanmar 4JH110) and Y Yacht "Y8" (2x Nanni N4.115) and many more.
We already have a 4-blade 23" propeller but we are also ready to meet the needs for even larger engines like Nanni´s N4.140 and the Yanmar 4LV170.
We have developed a 4-bladed propeller for a Nanni N4.115 which will be mounted on the next Lagoon 55. Currently we are working on more OEM projects involving the Nanni N4.140 (135 hp).